Posted on: 30 December 2020
2020 in Review
Three words
2020, Fuck You.

Holy shit. Let's just admit it, 2020 was a shit year, even though it went by as fast as lightning. It was a clusterfuck of a year that we went through. Back in 2019, I would have never imagined a global pandemic would have existed, let alone on how hard it hit us. I also feel like even though it was tough we adapted and changed in order to survive. Personally, I felt this year I didn't achieve as much as my previous years.
Google & Relocating in a middle of a fking pandemic.
Well, let's get the most important thing out of the way first, yep - I joined Google. I delayed my start date multiple times throughout this year, like other people around the world thinking that the pandemic will over by July. Having heard that multiple friends offers got reneged, I'm just glad Google kept mine. I started at Google in Late April on the Pixel Software team.
I think one of that most people ask me is that how is my job. Other than the perks, I think that what makes Google, Google is the people, everyone is just so smart, and really open. This is extremely noticeable during the pandemic, because you can literally ping anyone in the world over Chat and you can ask for a meeting, help or literally anything.
I also recently relocated to Taiwan, and the flight was pretty scary - though flying Economy class felt like flying in Business Class - the row in front, behind and seats next to me were empty (surprisingly most people were up in business/premium economy), you can check out my walk to gate (international flight experience below)
I also recently moved over to our Pixel Security team, which is an area that I am really passionate about - making users data safe and secure. While I have no experience in hardware and firmware security, I felt like I could bring my experiences in building secure web apps over to the team. So hopefully I can learn alot in the space too 🙃.
Graduated?
I guess I officially graduated from uni too which is really neat, though once again this pandemic ruined my graduation ceromony plans. cries internally.
At the end of this I just want to say thank you. Thank you to my family, friends, co-workers, the tech community and everyone for sticking by mean everyone else, thanks for being there, this year has been tough.
So while I celebrate Christmas, New Years (and maybe Chinese New Year) by myself this year (hehehe, it got dark quick didn't it), I wish everyone and your families a (really) safe and happy Christmas and new Year, and may 2021 be the best year ever. I look forward to seeing everyone in person again (especially my overseas friends and family).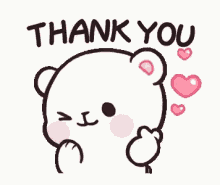 Once again, thanks for everything this year.
Eric